!– End Google Tag Manager –>
Sale!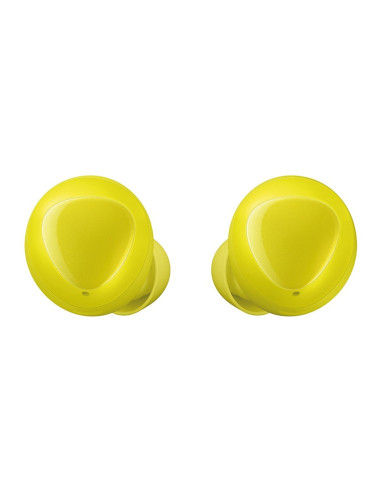 View larger
Samsung Galaxy Buds Blancos
The minimum purchase order quantity for the product is 1
New product
En Stock. Recíbelo en 24 horas.
Warning: Last items in stock!
Availability date:
Producto de Samsung
Sonido más definido: Especialistas en sonidos de AKG han mejorado la calidad de estos auriculares, ofreciendo un sonido más enriquecido y con la máxima calidad. Sentimos que estás escuchando la música en vivo y en directo, aunque no estés ahí.

¿A qué esperas para estrenarlos? Emparéjalos con tus dispositivos. ¡Ábrelos y emparéjalos con tus dispositivos rápidamente! Conéctalos con tus productos Galaxy compatibles vía blutetooth y lleva el ritmo de la música siempre contigo.

Diseño elegante: Guárdalos en tu bolsillo y prepárate para la aventura. Su nuevo diseño tiene más compactos para que puedas llevarlos con el resto de tus pertenencias. Además, están disponibles en diferentes colores, para que encajen perfectamente con todos tus estilos.

Todo lo que diga sin interrupciones: Nuestra tecnología de micrófono dual adaptativo de nueva generación ya que el ruido del mar es algo del pasado. Galaxy Buds reconoce su entorno, permite cambiar el micrófono interior al exterior para eliminar cualquier ruido innecesario fuera de su conversación.

Conéctate con el mundo que te rodea: Permanece atento a todo lo que pasa a tu alrededor. Galaxy Buds te permite cambiar el foco rápidamente, para que te centres en lo que realmente quieres. Nunca te perderás nada.

Llévalos contigo a todas las partes: El diseño innovador y ergonómico de Galaxy Buds presenta increíbles avances. Materiales más ligeros para que te acompañen 24/7. Este revolucionario ajuste le permite tener sus Galaxy Buds durante más tiempo y en cualquier tipo de actividad.

Más diversión, más libertad: Disfruta de la libertad de ver o escuchar lo que quieras en la pantalla que tú decidas. Galaxy Buds te permite emparejar y cambiar de dispositivo a otro fácilmente, para que no te pierdas nada de lo que pasa a tu alrededor.

Cárgalo y sumérgete en tu música: Tienes hasta 9 horas de batería para sumergirte en tu música favorita, todo esto con una sola carga. Y cuando se acabe la batería, conecte sus Galaxy Buds con dispositivos compatibles con PowerShare y vuelva a cargarlos de energía. Tus Galaxy Buds siempre están listos para la acción.
Especificaciones
Conectividad

Versión Bluetooth Bluetooth v5.0 (LE hasta 2 Mbps)
Perfiles Bluetooth A2DP, AVRCP, HFP

Información general

Color blanco
Especificación compatible de Smartphone Android 5.0 ?, 1.5GB ?
Contenidos Auriculares, Eartips (S, M, L), Guía de inicio rápido, Cable USB, Wingtips (S, M, L), Base de carga inalámbrica
Acelerómetro Sensores, Sensor Hall, Sensor de proximidad

Especificaciones físicas

Dimensión del auricular (HxWxD) 19.2 x 17.5 x 22.5 mm
Peso del auricular 6 g
Dimensión de la caja (HxWxD) 26.5 x 70 x 38.8 mm
Peso de la caja 40 g

Batería

Capacidad 58 mAh
Extraíble No
Tiempo de uso típico (horas) hasta 6 horas
Tiempo de conversación / llamada de voz hasta 5 horas
Tiempo de espera (Bluetooth) hasta 20 horas
Capacidad de la batería (auricular) 58 mAh
Capacidad de la batería (caja) 252 mAh

Audio y Vídeo

Número de MIC 2
Sonido ambiental Sí

Servicios y aplicaciones

Conexión Bixby Sí
Tipo de notificación TTS